Replacement Parts
Pick which replacement parts you need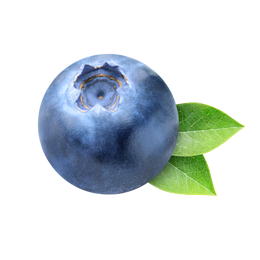 Introducing the BLADE COVER (NEW)
Fits on the Blending Base

While youre BLENDi is water bottle form you can effectively cover the blending blades

Use As Storage Container

Screw the blade cover and water bottle conversion together to create a storage container to take with you anywehre
FAQ
Find the most frequently asked questions below.
The BLENDi Pro+ is the most portable blender ever. It comes with two attachments that come together to create a travel case. When apart you can take the travel bottle bottom to convert BLENDi into a 17.5 oz water bottle. Then screw the blade cover to the exposed blades and throw it in your carrying bag. 
It comes with two primary attachments, the travel bottle conversion bottom and blade cover. It also comes with a charging cord and carrying strap.
Yes, it can! we recommend putting liquid in it as well to blend.
Yes, ice will usually be crushed within 1-2 blends. We recommend only 2 ice cubes.
It can be used 10-15 times (each 20-second blend) for a whole charge
No, it can not be used while charging!
It's quiet enough that if you were to use it in the kitchen or isolated room, then no one would be able to hear it outside of that room.
Simply put some dish soap and water and rev the blades. BLENDi is not dishwasher safe
My Blendi
I'm not one to jump at "TV DEALS"
But I took a chance on the "BLENDI" because of its potential of helping me get more fruits & vegetables into my body.
After receiving a machine for my wife and myself, within the first week, the base stopped. Customer service was very helpful, and I received another one,
Though the shipping was what I felt to be a little bit pricey, I ordered it.
However, it's been worth it for me. I was one who didn't eat much vegetables, especially greens though I knew better.
The machine is perfect size and easy to use and clean. I have been using it every day without fail, and I'm getting more fruits and vegetables now that I consumed for most of my life…
Love the Blendi replacement parts!!!
This is a fantastic option with the Blendi Company! It would be so nice if all companies took care of their customers this well. I can't say enough good qualities of this company.
Customer Support WONT respond!
I got sent wrong color for motor replacement, & it wasn't packaged securely in bubble wrap. I've sent 2 emails without response. But, I have received 2 emails to leave a review! Horrible customer service, especially since I had to pay for a motor that suddenly stopped working!
Blendi
I use my blendi almost daily. They make wonderful graduation, Birthday, orChrismas gifts. They are easy to use and and the clean up is simple. I recently needed a replacement pair. It was easy to order and the part came quickly. I would strongly recommend Blendi.
Blending still not working
After purchasing a new motor unit and then a new charger cord, since the one that came with my original purchase, my Blendi shows it is charged. WhenI I tried to make my morning smoothly, and pushed the power button, the message showed ER! I am thoroughly disappointed, needless to say
Don't Just Take it From Us
"Crushes Ice with Ease!!"

"I love the Blendi Pro. It holds a ton of volume. I it has no trouble crushing ice and frozen fruit. "

"Handy to have"

"Crushes a few ice and perfect for my smoothie to go."

"Covid unit loves Blendi"

"I purchased a Blendi and love that I can make a quick smoothie while on the run in our COVID unit. "

"A quote from a customer or staff member can help show of your products' unique selling points."

"Best purchase I made lately!!!!"

"Tkae it on camping and to the gym."